---
Perception is Reality
Within seconds of meeting someone you make a critical first impression.
A Harvard study concluded that a first impression is comprised of the following: 
55% is your appearance
38% is how you sound
Only 7% is what you say
And get this…according to a Princeton University study, people make a decision about you based on the way you look within the first 100 milliseconds of meeting you.  Isn't that shocking?  In the blink of an eye, people make a judgment about you based on the visual message you present.
What visual message are you presenting to others?
Is your image helping you or hurting you?
How would your life change if your appearance…
Conveyed competence, confidence and professionalism?
Projected a healthier, younger and vibrant you?
Communicated that you are credible, trustworthy and likeable?
Looked polished and put-together every day?
As an image consultant I can help you bring your visual message into alignment with the image you want to project to others, both personally and professionally, so you can feel confident in every situation.
Whether it is for business, a speaking engagement, casual Friday, weekend wear, evening wear or a special event, I can help you achieve a look that projects a great first impression.

Men's Image Services
Color Analysis: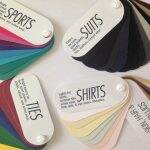 Your personalized Color Analysis
Your Custom Color Palette keyed to your specific skin, hair and eye color
Hair color recommendations, if applicable
Your best neutrals for building a core wardrobe
Your best colors for shirts, suits and ties
Your best colors for accessories: shoes, belts, eyewear and briefcase
Your best metals and gemstone colors for jewelry and eyewear
How to combine different colors from your palette to create your best professional look
How to shop with your palette, both in-store and online
The psychology of colors and how to use them to your advantage professionally

 Signia Physique Analysis: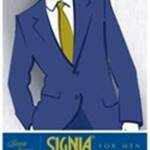 Identifies Your Best:
Cut, line and styles for garments
Necklines and lapels
Patterns, fabrics and textures
Accessories
Flattering shapes for eyewear
Hairstyles that enhance and balance your facial features
Learn How to:
Coordinate colors and patterns for suits, shirts and ties
Apply the seven levels of professional dress

Minimize body challenges

Plan your wardrobe

Determine the fit and quality of a garment so you invest in only the best items
I will explain the 4 Key Concepts of Style and how they pertain to your physique and face shape so that when you go shopping you can easily recognize which styles will work for you.
No more relying on untrained sales people or a well-meaning friend to tell you if something looks good on you.  With your Signia® Style Portfolio and the personalized information you learn from our sessions, you will be armed with everything you need to know to create a professional looking wardrobe.

Call 530-683-5035 for pricing and to book your appointment today.  Packages available.
If you live outside the Bellevue WA area, I can work with you virtual.  Call for details.