A la Cart Services
Individual Image Services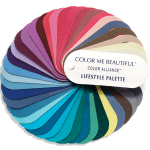 Do you struggle with selecting the best clothing and makeup colors? Now you can know for sure which colors enhance your coloring and make you look gorgeous.
---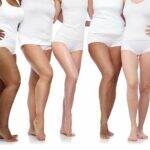 Learn how to dress your figure, balance your proportions, select your best hairstyles, jewelry shapes, accessories and more. Covers everything from the top of your head to the soles of your feet.
---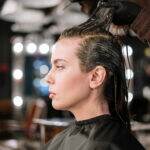 If you've struggled with choosing the right hair color, this service is for you.
---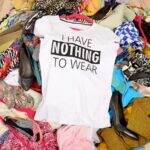 Wardrobe Edit and Styling Session
On average women wear only 10% of what is in their closet. Find out how to avoid wasting the other 90% and make smart choices with your clothing purchases. Learn More
We will begin with a closet edit to remove the items that no longer serve you to make room for clothes that represent who you are today.
Next, I'll help you put together outfits from what you already own.  It will be fun and educational as I teach you how to style outfits and put together a wardrobe using the Capsule Concept.  This is a European way of dressing that gives you more outfit combinations from fewer pieces.  Now you can enjoy wearing everything in your closet while saving money.  Who wouldn't want that?
My closet organizing skills rival that of any professional organizer.  I'll give you tips on how to make your closet space work harder for you.  Let's clear the clutter and create great outfits so you can enjoy a wardrobe that works!
Half-day session $600.  Additional time if needed at $150/hr
Call 425-654-4683 for your appointment
Close
---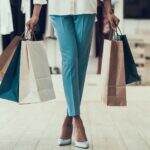 Personal Shopping
Be confident that you are investing wisely with your wardrobe dollars. I will make sure the pieces you purchase to support your lifestyle, enhance your coloring, flatter your figure and suit your personality. Learn More
I will also suggest interchangeable pieces, providing you with more versatility.  Learn time-saving strategies that help you find what you need quickly and get you in and out of the store fast.  I'll teach you where to save, where to splurge and how to get the most for your money.  Must have had a Color and Style analysis with me prior to personal shopping.
$150/hr with a two-hour minimum
Call 425-654-4683 for your appointment
Close
---

Special Event Shopping and Styling
Going somewhere special?  A wedding, anniversary, reunion, prom, gala or a special celebration?  Need a hand putting together an outfit with that "wow" factor?Learn More
I will help you find the right outfit and accessories for a one-of-a-kind look that makes heads turn.
$150/hr with a two-hour minimum
Call 425-654-4683 for your appointment
Close
---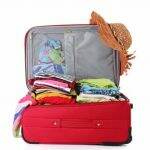 Travel Capsule Creation and Shopping
Together, we will plan your travel wardrobe and select items that fit your destination, climate and activities.
Using the Capsule Concept we will choose pieces that will allow you to get multiple outfits out of a few pieces and accessories, making packing a breeze.
We'll begin with what you currently own and shop for whatever pieces you need to fill out your capsule.  Don't have anything yet, that's ok.  We will make a plan and go shopping. Learn More
Next, I'll show you how to style your outfits.  Then, I'll take photos of you in each of your outfits, with your phone, so you can have this handy reference at your fingertips while on vacation. I'll also make a spreadsheet that details each outfit categorized by day and activity.  This list gets packed in your bag.
Finally, I will show you how to efficiently organize and pack your bag.
Total time: 4 hours.
Investment: $600.  Additional time available if needed at $150/hr
Call 425-654-4683 for your appointment
Close
---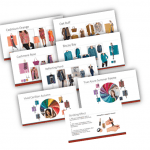 Image Updates
Keep current with up-to-date information on fashion and makeup trends each spring and fall. This is the perfect time to freshen your look. You will get an overview of all the latest fashion trends and colors along with my recommendations for what works with your coloring and silhouette, a mini-facial, suggestions for dealing with seasonal skincare challenges, and a cosmetic update in the new fashion colors that harmonize with your coloring. Learn More
With this information you can build on what you know works for you, making small changes where needed to update your look. All of this will help you project success in every area of your life. Bring your color palette to experiment with new color combinations.
Image Updates occur twice a year in the spring and fall.  Sign up for my Newsletter to get announcements on these classes.
Individual or group appointments available.
Close
---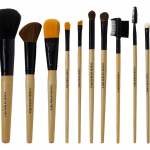 Makeup Lessons
Learn how to apply makeup that harmonizes with your coloring using professional tools to achieve a flawless, natural look. I will teach you all my tips and tricks for looking fabulous. Learn More
Your choice of: casual, evening, special event or work.  This also is great for teens to get them started with the best application techniques for a natural and flattering look.
Includes a chart with color selections and step-by-step instructions so you can replicate your look at home.
Total time: 1 hour
Investment: $150
Call 425-654-4683 for your appointment
Close